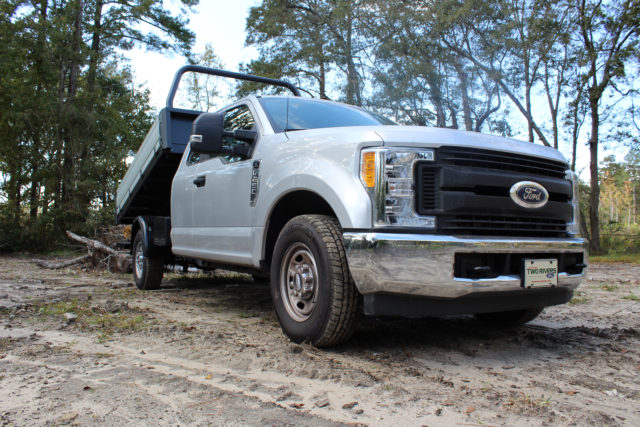 Three-way dump trucks by Innovative Vehicle Solutions provide an eye-opening approach to medium duty tipper trucks that help operators and fleet managers increase productivity and reduce operating costs.
We pair the Scattomaxx three-way dump body with the medium duty Class 2 or Class 3 truck chassis that best fits your needs, such as the Ford F250 or F350, Dodge Ram 1500 or 3500, Chevy Silverado, GMC Sierra 350, or the Mercedes-Benz Sprinter. These high performers have significantly lower operating costs than heavier trucks, saving you money on fuel, insurance, service, parts, and tires.
The Scattomaxx tipper body's ability to tip to either side and to the rear provides incredible operational flexibility. Drivers spend less time backing and maneuvering to unload in tight spots and more time hauling payload.
The 4,000-pound payload makes these three-way dump trucks a versatile tool for contractors, builders, landscapers, and other professionals that require a tipper bed.
Don't spend more than you need to on dump trucks! Call us at 1-844-WE UPFIT (1-844-938-7348) to discuss how Innovative Vehicle Solutions can design medium duty dump trucks on Class 2 and Class 3 chassis to your precise specifications, and then build as many as you need, from a single truck to hundreds.
Start Now